Welcome to the School of Whole Health Therapies!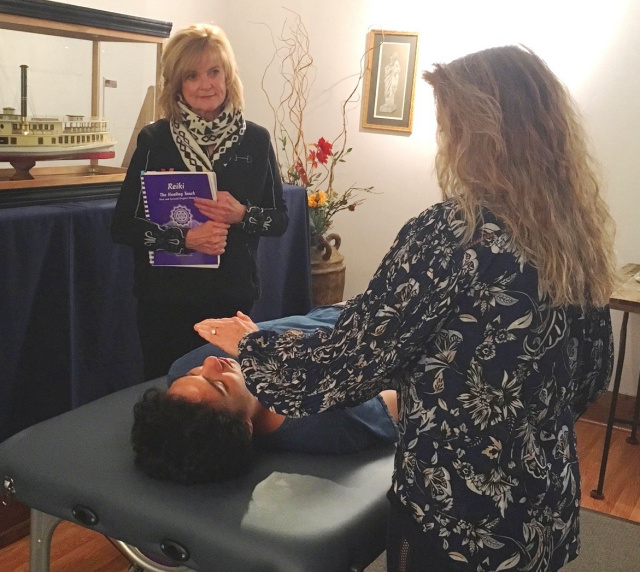 We provide instruction in various wholistic therapies to address every aspect of optimal health for the whole human being.
Please click on the "Courses" button in the tool bar at the top of this page for class descriptions.
Upcoming classes and clinics are listed below.
Two day clinic in Hamilton MT. November 13th and 14th.
Offering Physio-Energy Therapy

® (PET)
a combination of Energy medicine and Osteopathic based techniques to address the whole human's health.
Once a month James Tree-Gilmore, LMT, CST, CPET is joined by Janet Burke,RMT, CCH, CECP, CPET at his office in Hamilton to provide effective relief to many health challenges for living a better quality of life. This can include chronic pain, loss of mobility, MS, the side effects of traditional treatments for Cancer, and many others.
View a list of testimonials at:
They are offering a limited amount of sessions during the next few days in November. While this therapy is very effective on many dysfunctions, (see the testimonials link above).
This month James and Janet will be focusing on the side effects of cancer treatments and the symptoms of MS.
Some appointment times are still available. Message or call James today to reserve your appointment for this Sunday November 13th or Monday November 14th. Call 406-370-4519
2022 Class Locations:
Anaconda, Montana, January 24-27
Hamilton, Montana, February 21-24
Munich, Germany, March 17-31
Rosenheim, Germany, April 1-11
Villauch, Austria, May 1 -14
Butte, Montana, June 11-13
Anaconda, Montana, July 10-14
Hamilton, Montana, August 7-11
Jackson Hot Springs, Montana, September 17-18
Anaconda, Montana, October 9-13